Product Description

PRO X CARBY KIT
HONDA CRF150R 2007-2017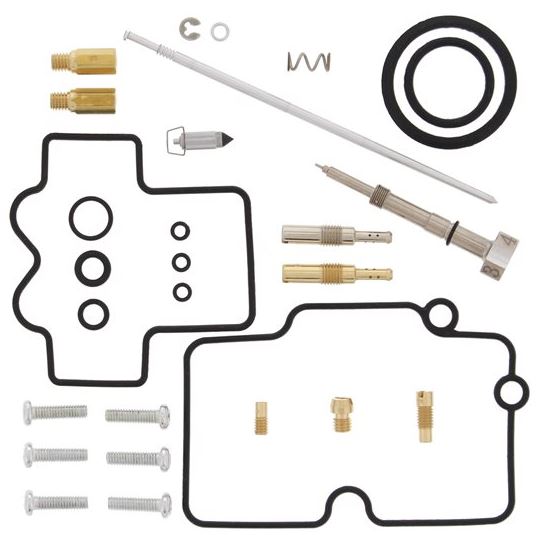 Actual items shown in picture
*FREE SHIPPING INCLUDED ANYWHERE IN AUSTRALIA!*
The Honda CRF150R High Quality Pro X Carburetor Rebuild kits are the easy solution to rebuilding your carburetor.
If your carby has sprung a leak or the fuel distributions is compromised. This kit has all the components you need.
The rubber O-rings are made of NBR rubber material with excellent resistance to the ethanol used in today's fuels.
Carburetors which are standard equipped with paper float bowl gaskets are upgraded to high performance "Interface" gasket materials.
These are high quality kits which include all-
O-rings, Gaskets, OEM size jets, Needle, mixture screw, float bowl screws and float valve needle and seat where applicable.
Pro X Parts are industry trusted, manufacturing durable high quality dirt bike parts for motocross.
***
MX Service Parts is a family run business we specialise in the sale of motocross parts online. Compare our prices!
Want it fast, Free same day regular shipping or $5 Express shipping on checkout.
For any further info on this or any other MX part please call
Phone 07 54500600. 8am-4pm. Mon-Fri.
Email- mxserviceparts@live.com
Custom Field
Product Reviews